Subjects
School House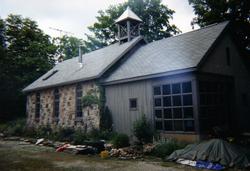 School house at Kolapore
Modern photograph of original school house with addition added on at some point. The roof is modern; stove pipe in evidence. Framing of school bell on top of roof remains,
VIEW FULL RECORD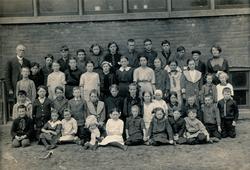 School Picture
Mary Hallam (Lois Plummer's aunt), is the girl with the white collar, second row from the back in the centre. The older man may be John Gould from Ravenna. Mary possibly went to Duncan School?

VIEW FULL RECORD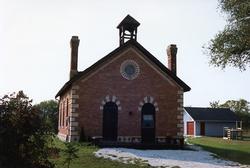 School House at Poplar Sideroad and Concession 10 N - Nottawasaga
This photograph is of the school house on the corner of Poplar sideroad and concession 10 N Nottawasaga. The photograph was taken in 1975.
VIEW FULL RECORD